Connect With Single BBW In West Yorkshire
The BBW dating site for singles in West Yorkshire. Whether you are a BBW or are looking for a voluptuous woman, you will find someone here who loves curves as much as you do. Browse profiles all over West Yorkshire, from Leeds to Huddersfield and everywhere in between. Explore what BBW dating is all about in our open minded, welcoming community.
Are you ready to fulfil your naughty fantasies? Enter our community that is filled with some of the hottest BBW and men. Explore our blogs, drool over member galleries and get talking on our chat rooms. Be yourself, flaunt your curves and most of all, have fun. Whether you are looking for casual one night stands to long term arrangements, you will meet flirty singles who are ready to get frisky.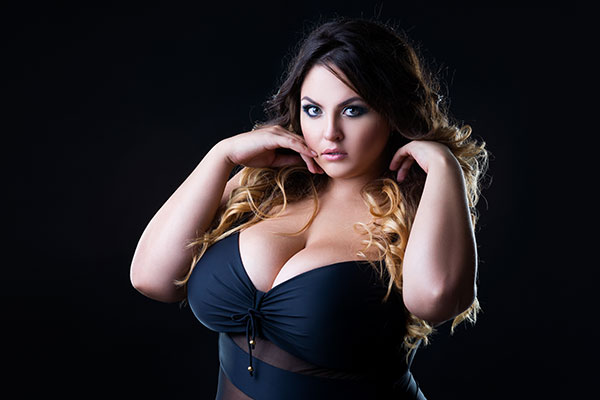 It takes minutes to create a profile on BBW Bliss. Tell us about your interests and what really gets your juices flowing in a playmate. Whatever you are into, sex toys, fetishes, cosplay, tell our community all about it. This helps us connect you with potential dates. Tell us about your shape, are you pear shaped, have an hourglass figure, are you tall, short, our members want to know all about you. Work your angles, upload photos to show off your curves. Use our search features to browse profiles all over West Yorkshire. You can filter profiles by distance, gender and photos. Find someone you can really have fun with.
Striking BBW Galleries
Our photo and video galleries will be sure to grab your attention. We have single BBW and men that upload to our photo and video galleries daily. Dress in your favourite lingerie, whether you are a corset woman or like to dress as a naughty nurse, we have members that will drool over you. Our community is built from people that love bigger ladies, all are welcome here, many feel bigger is better. We have women supporting women, men worshiping women and men that are comfortable showing off their 'dad bod'. Discover the hottest photos by upgrading to a VIP membership. You will unlock uncensored photos of singles who leave little to the imagination.
Delve Into Our Blogs
Looking for lingerie recommendations or maybe you want to discover hot BBW sex positions, our blogs are for you. Our members and ourselves write the blogs, we discuss the latest sex toys, flattering outfits and general chat to keep the conversation flowing. This is a great space to interact with the community and meet people who you will make genuine connections with. Like, comment on posts and even directly message members. Feeling creative? Start writing your own blogs, spill all about your dirty or disastrous date nights. Be yourself here.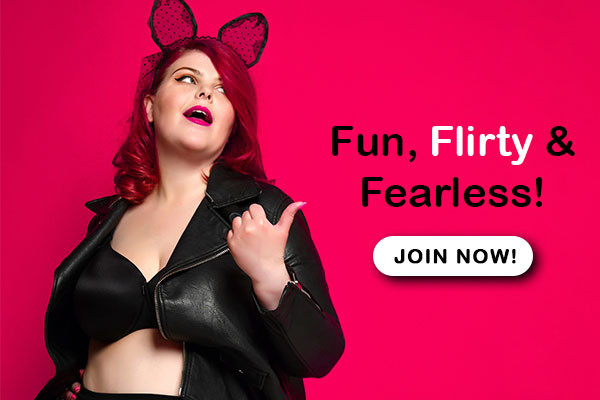 Our customer care teams ensure our space is filled with genuine members who love BBW and who are plus size ladies. Profiles are vetted through our verification process, for extra security of our members. Our thriving community is a private members site with members from all over West Yorkshire. Freely check our community out first, we are sure you will keep coming back for more. For extra satisfaction, VIP memberships will hit the spot. Our site name won't show on your bank/credit card statements for extra discreteness in your BBW dating journey. Feel empowered, be worshiped and get to know both men and women who share a love of curves.
Top Cities
Recent profiles
fffffebec

Looking to meet up have fun sex at my place today




fffffebec

(41) Straight Male


Anal
BBW / BHM
BDSM
Bears
Belly Dancing
Bondage
Dirty Talk
Fetish
Lingerie
MILF
Oral
Outdoor Fun
Roleplay
Sex Toys
Sexual Massage

Live a bunglow looking some fun and sex mabe a relationship depend on you im very exprenced 40 year old male




UK

,

England: West Yorkshire

,

Clayton West

hbhaaggeaiieecbb

Lee, 36m Wakefield, Pansexual, Versatile




hbhaaggeaiieecbb

(36) Pansexual Male


A Relationship
Casual Dating
Clubs, Parties & Socials
Crossdress
Discreet Meets
en Femme
M2F
Transfan
TS-Friendly
Webcam

Pretty vanilla and innocent on paper lol, but open to new things! x




UK

,

England: West Yorkshire

,

Robin Hood

ebcbehjhjdedefed

Looking for fun times or a relationship. . . How about you?




ebcbehjhjdedefed

(57) Straight Male


BBW Lover
Dirty Talk
Lingerie
Oral
Roleplay
Sexual Massage

Live music, Dogs, Movies, Eating in or out ..intimate nights in, Days out




UK

,

England: West Yorkshire

,

Bradford

BraveSpiritualistfcijje

I have a high set drive and last for houres




BraveSpiritualistfcijje

(52) Straight Male


I like to go out or stay in im fun and all ways in a good mood




UK

,

England: West Yorkshire

,

Huddersfield

EnthusiasticRunner92cfa3

Need a boost after a crap year and a lot of weight gain . I'm down to earth and fun




EnthusiasticRunner92cfa3

(49) Straight Female


Young and older tbf! Swinging acceptable!im suffering with low self esteem after a really bad year so fingers crossed someone can cheer me up




UK

,

England: West Yorkshire

,

Leeds

bccbbacecbcbe

Bbw lover and more than happy to be with a sweet beautiful woman




bccbbacecbcbe

(44) Straight Male


Anal
BBW / BHM
BBW Lover
Curvy
Leather / Latex
Plus Sized
SSBBW

Funny caring loving a life don't take myself to hard




UK

,

England: West Yorkshire

,

Halifax

HumorousRebel75a81a

Him a 28 year old man who is so horny and loves older women, simple as that.




HumorousRebel75a81a

(28) Straight Male


Curvy
Dirty Talk
Fetish
Lace
Lingerie
Roleplay
Sexual Massage
Smothering

I work a lot to earn a good living to enjoy the finer things, single and ready to go




UK

,

England: West Yorkshire

,

Leeds

CompassionateHiker672ab

Hi Thanks for looking :) So this needs to be 30 words




CompassionateHiker672ab

(35) Straight Male


BBW Lover
Bondage
Fetish
Lingerie
MILF
Roleplay
Sexual Massage

I wounded if this also needs to be over 30 words. Wow no it has to be over 50 words




UK

,

England: West Yorkshire

,

Leeds

BeautifulQueen5c0aa

I'm 52 years old, living in the Halifax region.




BeautifulQueen5c0aa

(52) Straight Female


I would love to meet someone Whois happy with my weight




UK

,

England: West Yorkshire

,

Halifax

CoolSensual31e08f

I'm a married man on the large side looking for FWB




CoolSensual31e08f

(59) Straight Male


BDSM
BHM
Dirty Talk
Fetish
Lingerie
Sex Toys
Sexual Massage

I love oral both giving and receiving like to play with nipples too open for most things,




UK

,

England: West Yorkshire

,

Wakefield

ExcitingRunner60d3e9

Hey raj here this side how r uh




ExcitingRunner60d3e9

(21) Straight Male


BBW / BHM
BBW Lover
Lingerie
Plus Sized
Sexual Massage
Smothering

Nothing to say bbw love ❤️ always love for ssbbw girl




UK

,

England: West Yorkshire

,

Almondbury

CuriousStylistjhfdef

I'm really horny for pussy so come chat so we can sexchat and FaceTime




CuriousStylistjhfdef

(23) Straight Male


BBW / BHM
BBW Lover
Belly Dancing
BHM
Curvy
Dirty Talk
Edging
Lingerie
MILF
Oral
Roleplay
Sex Toys
Sexual Massage
SSBBW

I'm so horny I wanna something so I fuck them like a slut




UK

,

England: West Yorkshire

,

Wibsey

dgdecjijeabbeceb

Big guy looking for big fun! Come say hi!




dgdecjijeabbeceb

(40) Straight Male


A Relationship
ASMR
BBW / BHM
BBW Lover
Curvy
Dirty Talk
Discreet Meets
Feet
Fetish
Friends With Benefits
Friendship
Hookups
Lingerie
MILF
Oral
Outdoor Fun
Plus Sized
Roleplay
Sex Toys
Smothering
SSBBW

Fun times, good food, good company and exciting chat.




UK

,

England: West Yorkshire

,

Leeds

ffeebbdeccabfaca

I'm single and it's time to change that. I'm a bit bored with self-service. I am open to new experiments and available for immediate use for FREE with home delivery. Only ladies. (I only like my own penis) I love pussy!!




ffeebbdeccabfaca

(52) Straight Male


ASMR
BBW / BHM
BBW Lover
BDSM
BHM
Bondage
Curvy
Feet
Fetish
MILF
Oral
Outdoor Fun
Plus Sized
Roleplay
Sex Toys
SSBBW
Voyeurism

a lot of it. I feel like doing things I haven't done before, e.g. "having fun" with strangers (Women's Only) on cam or in real life and many more strange things. I have my own peni..




UK

,

England: West Yorkshire

,

Leeds

CaringChefdddajb

Horny and so fucking hard right now




CaringChefdddajb

(23) Straight Male


ASMR
BBW / BHM
BHM
Dirty Talk
Lace
Lingerie
MILF
Roleplay
Sex Toys
Smothering

Curvy and kinky that's all you need to know isn't it ;)




UK

,

England: West Yorkshire

,

Kirkstall

afeacaebecfbea

Caveman looking for cavewoman for mutual pleasure.




afeacaebecfbea

(54) Straight Male


Anal
BBW Lover
Dirty Talk
Leather / Latex
Lingerie
MILF
Outdoor Fun
Sexual Massage

Excitement- breaking rules. Happiness- ultimate pleasure.




UK

,

England: West Yorkshire

,

Wakefield

JoyfulOutdoorsman78af84

Looking for a play mate and to explore something new. Has to be discreet. 5'4 and curvy, 38F, big bum and tattoos. I love to be submissive and roughed around a bit, but I also like to dom too. Love playing with toys!




JoyfulOutdoorsman78af84

(31) Bicurious Female


Anal Sex
BDSM
Discreet Meets
Friends With Benefits
Group Meets
Hookups
Soft Swap
Threesomes

Wanting to look for friendship also with casual meet ups




UK

,

England: West Yorkshire

,

Wakefield

EmpatheticEnthusiast1b1e1

35 year old dude from Bradford




EmpatheticEnthusiast1b1e1

(35) Straight Male


Anal
BBW / BHM
BBW Lover
Belly Dancing
Dirty Talk
Edging
Feederism
Lace
Lingerie
MILF
Oral
Outdoor Fun
Roleplay
Sex Toys
Smothering
Threesomes

Easy going, laid back and very down to earth. Talk to anyone. Feel free to drop me a message :)




UK

,

England: West Yorkshire

,

Bradford

adjgbajfcggcegdf

I'm here looking for a good time with someone special




adjgbajfcggcegdf

(19) Straight Male


Anal
BBW / BHM
BBW Lover
BDSM
MILF
Oral
Roleplay
Sex Toys
Threesomes

I love going gym, cooking and going out with friends. I'm up for anything and if you're looking for a good time then I'm your guy




UK

,

England: West Yorkshire

,

Brighouse

IntelligentShark65f5a5

We are Trans man and Non binary couple (born female) couple looking for our Third for a permanent closed Throuple Relationship.




IntelligentShark65f5a5

(33, 44) Straight Male, Bisexual Female


Please read about us we will not answer if the message is not applicable to us - we are not one nighters or for regular hook ups we are looking for a permanent relationship. We are..




UK

,

England: West Yorkshire

,

Halifax