Discover BBW Dating Across The UK
BBW Bliss has a huge, active UK community. Across the UK our members are logging in daily to post their BBW pictures, update their profiles and chat with other singles on the platform. You can freely browse profiles of members in your local area or in other cities across the UK. Find BBW Dates in Sheffield or casual no strings attached hookups in Chelsea. Our interactive features, search facilities and articles sections make plus-sized dating simple. Simply sign up, tell us about yourself and wait for the matches to come flooding in.
Who Shares Your Desires?
Finding singles who want casual fun may seem daunting. But with our online BBW dating community, you have a relaxed platform to meet new, like-minded people. When you sign up, tell us your location and match with the members in your local area. We specialise in connecting you with single BBWs who have the same desires. Let us and our members know your hottest fantasies, preferences, likes and dislikes. This way we can ensure we show you members who will fulfil your every desire. Find the members who want no strings attached fun or the members who want to experiment with something new.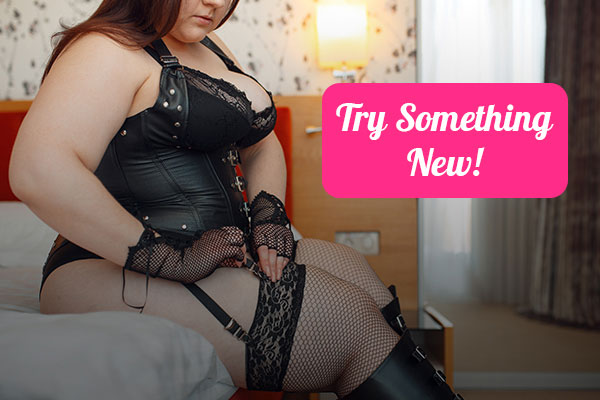 Explore The Community
At BBW Bliss we are more than a fat dating website. We have created a community of single BBWs and their admirers. Discover our member areas such as our news feed, blogs and articles and discover everything you need to know about our BBWs. These are secure and discreet places to chat with other members informally. Get to know our members by what they are posting, liking and reading on the platform. Our news feed is a space where you can post your thoughts, opinions and ice breakers for other members to interact with. If you want to go into all the dirty details of your latest BBW dates or casual hookup experiences then our blog section is for you. Members from across the UK are posting their erotic fiction, hottest BBW sex experiences and more! It is not to be missed.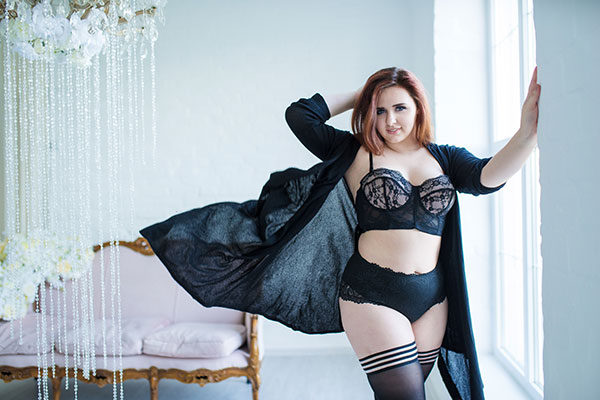 Our gallery is where the fun really begins. Indulge in seductive images and erotic homemade videos posted by our curvy sexy women. Find images from BBWs in Portsmouth, London or Barnsley and everywhere in between. When you upgrade to VIP membership you unlock the juiciest content we have to offer. Our members are confident, frisky and ready to show you what it really means to have a good time. Post your own images, playful or explicit, the choice is yours. You will soon see likes, comments and messages coming in. This is where you can let loose and have some fun.
What would a BBW dating site be without articles? Here we have posted our hottest BBW sex tips, best lingerie for plus-sized ladies and expert advice on casual dating. No stone is left unturned in our articles. Our writers are experts and genuine BBWs from the UK and across the globe. Learn something new or refresh yourself with our helpful how to's. Written Desires is here to educate, inspire and encourage you to have the best sex life possible. Casual BBW hookups will never be the same again.
When you join BBW Bliss, you are not just joining a dating site, you are joining a community of like-minded flirty singles looking to try something new. It is your time to have a little fun and explore your desires with someone different. Find genuine long-term connections or casual fun, whatever you want you can find it here.
Recent profiles
SincereCyclistfdchje

Master looking for a Sub in Northampton area




SincereCyclistfdchje

(50) Straight Male


BDSM
Bondage & Discipline
Breast Torture
Chasity
Collaring
Contract
Discreet Meets
Dom
Expert
Fetish
Fisting
gags
Latex
Roleplay
S&M
Sex Toys
Spanking / Whipping
suspenders
Wax Play

I have been a Dom for over 10 years and I am looking for a new Sub. I will train you




UK

,

England: Northamptonshire

,

Moulton

fbjbadffdiafejjb

I am not looking for someone with a body of some fitness star. As your manner, your intelligence, kindness and compassion are much more important for me.




fbjbadffdiafejjb

(43) Straight Female


I am not looking for someone with a body of some fitness star. As your manner, your intelligence, kindness and compassion are much more important for me.




UK

,

England: Devon

,

Plymouth

AuthenticIntelleea7d

dominant Lady living in UK. Fashionably elegant and sophisticated, fetishist and a glamour style lover, strict and unsparing.




AuthenticIntelleea7d

(42) Straight Female


A Relationship
Age play
Anal
BDSM
Bondage
Clubs, Parties & Socials
Dirty Talk
Discreet Meets
Dom
Edging
Feet
Fetish
Friendship
Group Sex
Hookups
Lingerie
Mature
Online Only
Oral
Outdoor Fun
Pegging
Petite
Roleplay
Sex Games
Sex Talk
Sex Toys
Sub

Just want to explore great moment and also have fun time




UK

,

England: Greater London

,

London

fffffebec

Looking to meet up have fun sex at my place today




fffffebec

(41) Straight Male


Anal
BBW / BHM
BDSM
Bears
Belly Dancing
Bondage
Dirty Talk
Fetish
Lingerie
MILF
Oral
Outdoor Fun
Roleplay
Sex Toys
Sexual Massage

Live a bunglow looking some fun and sex mabe a relationship depend on you im very exprenced 40 year old male




UK

,

England: West Yorkshire

,

Clayton West

geicfbjefhfcedfd

Hello there I'm Pauline and new here




geicfbjefhfcedfd

(43) Straight Female


Curvy
Dirty Talk
Sexual Massage

I'm single and caring as you want me to be like your wife




UK

,

England: Nottinghamshire

,

Nottingham

jbfjbdabgbafeeae

Hi my names Jordan looking for hot sexy Bbw




jbfjbdabgbafeeae

(35) Straight Male


BBW / BHM
BBW Lover
Casual Dating
Curvy
Friends With Benefits
Hookups
Open to Anything!
Plus Sized

I like to spend time with my friends and family I like travelling




UK

,

England: West Midlands

,

Solihull

GenuineStylist23ae04

After alot of fun message me




GenuineStylist23ae04

(30) Straight Male


If you want fun message me. Always happy to message people.




UK

,

England: Cheshire

,

Middlewich

dfdecbbdideeeafh

I'm a fun loving SSBBW who just wants a female friend who I can have naughty times with ❤️




dfdecbbdideeeafh

(39) Bisexual Female


BBW / BHM
BBW Lover
Casual Dating
Clubs, Parties & Socials
Friends With Benefits
Hookups
Plus Sized
SSBBW

I am bisexual (married to a man for 7 years, he is fully on board) and want to explore some of my deepest desires with a woman. Up for pretty much anything within reason!




UK

,

England: Essex

,

Laindon

ThoughtfulLover79f6a6

Looking for an experienced bullLarge lady.




ThoughtfulLover79f6a6

(39) Bisexual Female


Hookups
Roleplay
Spanking / Whipping
Sub
Swinging

Creative type seeking Bull for partner and myself.




UK

,

England: Wiltshire

,

Swindon

hbhaaggeaiieecbb

Lee, 36m Wakefield, Pansexual, Versatile




hbhaaggeaiieecbb

(36) Pansexual Male


A Relationship
Casual Dating
Clubs, Parties & Socials
Crossdress
Discreet Meets
en Femme
M2F
Transfan
TS-Friendly
Webcam

Pretty vanilla and innocent on paper lol, but open to new things! x




UK

,

England: West Yorkshire

,

Robin Hood

egcafbdhbebcefbc

Love to fuck bbw pussy and ass. Even better if it's somebody's wife.




egcafbdhbebcefbc

(43) Straight Male


BBW Lover
BDSM
Dirty Talk
Sex Toys
Threesomes
Voyeurism

A husband watching me fuck his wife. Her cummin all over my cock then begging me to cum inside her




UK

,

England: Greater London

,

London

CreativeGardener44eaa7

Just a guy who loves curvy girls




CreativeGardener44eaa7

(36) Straight Male


BBW Lover
Dirty Talk
Lingerie

I'm 36 years old, living in the Barnstaple region. I'm interested in meeting a woman aged between 26 and 38. I'm with a Athletic body shape




UK

,

England: Devon

,

Barnstaple

eadiabfaffaaebic

I am here to meet new people, make some good friends and have some good fun




eadiabfaffaaebic

(29) Straight Male


BBW Lover
Dirty Talk
Lingerie
MILF
Oral

I enjoy being outgoing, sociable and meeting new people. I am a friendly person who is very energetic and athletic so be up for a lot of fun!




UK

,

England: Lancashire

,

Walkden

caabffedhaaeejae

You can't resist me darling. Can you?




caabffedhaaeejae

(23) Straight Male


Anal
BBW / BHM
BBW Lover
Belly Dancing
Dirty Talk
Fetish
MILF
Roleplay

A curvy thick mature body is all i need. Will you be my companion?




UK

,

England: Avon

,

Bristol

hdcijffeefdcegeg

I am a quiet sort of man quite shy but i am very discreet anf truthful




hdcijffeefdcegeg

(63) Straight Male


Curvy
Lingerie
Sexual Massage
Threesomes

I like a good laugh and joke and like the company of a beautiful woman




UK

,

England: Nottinghamshire

,

Shirebrook

ebcbehjhjdedefed

Looking for fun times or a relationship. . . How about you?




ebcbehjhjdedefed

(57) Straight Male


BBW Lover
Dirty Talk
Lingerie
Oral
Roleplay
Sexual Massage

Live music, Dogs, Movies, Eating in or out ..intimate nights in, Days out




UK

,

England: West Yorkshire

,

Bradford

biaabdbdaegdeecb

Hi I'm lonely and need some company




biaabdbdaegdeecb

(46) Straight Male


Anal
BBW / BHM
BBW Lover
Belly Dancing
BHM
Curvy
Dirty Talk
Fetish
Lace
Leather / Latex
Lingerie
MILF
Oral
Plus Sized
Sex Toys
Sexual Massage
SSBBW
Threesomes

I'm always happy but what makes me happy is having some company over




UK

,

England: North Humberside

,

Hull

CleverWarrior3ea65

Looking for a sexy bbw for regular fun




CleverWarrior3ea65

(32) Straight Male


Bondage
Curvy
Fetish
Leather / Latex
Lingerie
MILF
Oral
Outdoor Fun
Roleplay
Sex Toys
Threesomes

Looking for someone for regular fun I can accommodate or travel




UK

,

England: Surrey

,

Guildford

adbfccbefabdbcfd

Looking for a nice bbw to play with and have a amazing time in the big bed




adbfccbefabdbcfd

(44) Straight Male


A Relationship
BBW Lover
Casual Dating
Curvy
Discreet Meets
Friends With Benefits
Hookups
Open to Anything!
Plus Sized

I'm good looking love licking and rimming xx'xxccc




UK

,

England: Staffordshire

,

Ocker Hill

bficbfaiffceehjb

Shy sub looking for a Daddy/Caregiver /Dom!




bficbfaiffceehjb

(25) Straight Female


A Relationship
Bondage & Discipline
Collaring
Friends With Benefits
gags
Hookups
Roleplay
Spanking / Whipping
Sub
Wax Play

Extremely limited and reserved where I live, so looking to find like-minded people to give it a try!




UK

,

N.Ireland: Tyrone

,

Dungannon