Guide To A Killer BBW Dating Profile
You have entered the world of BBW dating, and the competition is tough. Our big beautiful women are showing off what they have to offer and leaving nothing to chance. It's time for you to do the same. The first thing that will attract your potential hookups and dates is your profile. One of the most important things to remember when setting up your profile is, to be honest, and show your true self. You want to grab and hold the attention of the right people.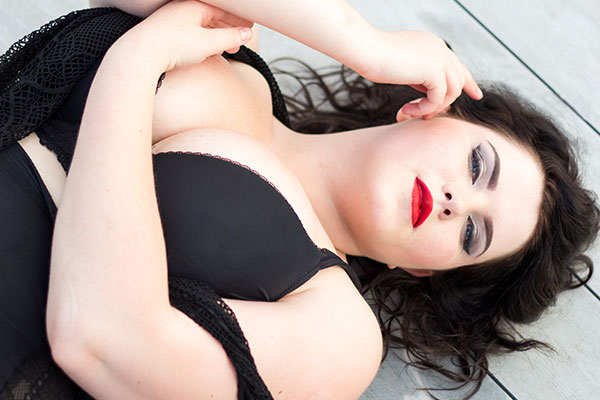 Use current photos - and show off that body!
Be honest with your profile picture. You want the members to see the true you. Choose a current photo that shows that you are approachable and friendly. Your photo should entice members to click on your profile and get to know more. That means no sunglasses, floppy hats or anything that restricts our members from seeing your face. Now it is time to select the pictures for your profile gallery. We suggest uploading at least one full-body photo. Let our members see all of your curves. Remember, pick your favourite photos that show the real you, so go easy on the filters. Your gallery should also show off your sexy, seductive side. After all, you are joining an adult dating site.
Be positive in your headline and description.
Your curves are fabulous, and you should own them. Your headline and description should display your confidence and portray what you are looking for in a man. Remember, there is more to you than your curves. Your profile should show off your personality, character and desires. Tell our members about who you are and what you need from a partner. It is your opportunity to attract someone who wants all of you and will fulfil you. However, do not play all your cards. A little mystery is a good thing. Leave our BBW admirers wanting more.
Don't forget to update!
It is important to update your profile regularly. Upload new, fresh photos into your gallery and keep your lovers interested. The same goes for your headline and description. Update your headline with new and relevant content. You can attract new or members who you have never interacted with before. If you need some inspiration, check out other member profiles. See what other BBWs have to offer.
Block out time for replying to your messages.
Now you have your hot, new dating profile, the private messages will come flooding into your inbox. Invest some time in replying to your messages. However, you do not need to respond to every message you receive. You can be selective. Take time to read through your messages and see what catches your eyes. Take the time to flick through their profiles and decide who you find attractive before responding. Remember, you are not a consolation prize and do not have to settle for anything less than perfect connections.
Do not let your fears overrule your decisions.
Again, the aim is to show off your true self. Do not be afraid that your lumps and bumps will turn people off. The truth is you will not be everyone's taste, and that's okay. When exploring adult dating, you need to have self-confidence and show it. You want to attract the members who want all of you. Be true to yourself.