BBW First Date Ideas
Have you found someone and are ready to plan that first date? Here at BBW Bliss we have compiled a list of our ideas of great first and even second date ideas for BBW and admirers. Our BBW dating site is here to find you amazing connections, you need to make it a date to remember. Whether you are looking for a casual fling or a long term relationship, the first meeting is where you can see if sparks fly!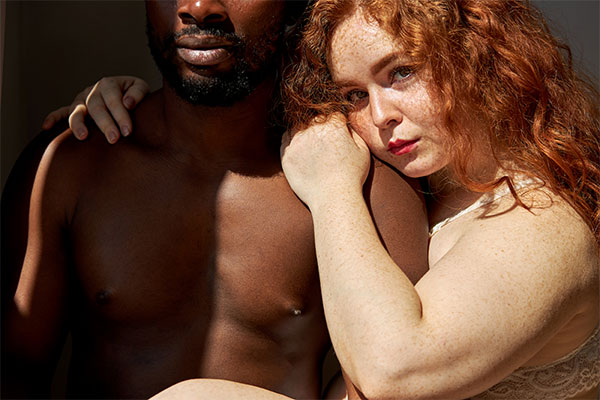 Have A Coffee Date
Meeting in a cafe can be one of the best places for a casual first date. You are in public, start with a coffee and if it goes well, there is an option to stay for a light bite. If you are feeling extra anxious, get your coffee in a takeaway cup for a quick exit if needed.
Picnic In The Park
Picnics are also another great option, you can keep it casual with snacks or spice it up with wine. Get to know your date whilst enjoying the chilled environment of a park. It's cosy, romantic and could even end up with getting naughty on the picnic blanket.
Go To The Cinema
If you are feeling shy and nervous, going to the cinema can be a great first date option. You won't have as much pressure talking, the only pressure will be choosing what snacks you are going to have whilst watching the movie. If you think it's going well, you can even arrange to go somewhere for drinks after. Who knows where the night may take you.
A Classic Dinner Date
There is always something romantic about being asked out for dinner. Getting the opportunity to go all out with your outfit and be your best, sexy self. Feeling nervous? Think of some icebreaker questions in case there are any awkward pauses between courses. If it goes well, you and your date can always get dessert to take home.
Visit A Museum or Zoo
If you've been chatting for a while, going to a museum or a zoo can be a great option. Lots of walking, talking about what you're seeing and can hold hands if it's going well. Choose somewhere that you have interests in, see if your date shares your hobbies and passions too. This could be anything from the above to art galleries, theme parks, aquariums, anything that you like.
Go To A Bar With Live Music
Break the ice with some alcohol infused conversion, just don't get too drunk on your first date. We're sure you will want to remember it. Go somewhere with a live band, music is great at bringing people together. You can chill and watch the band whilst having a few drinks and if you are feeling it, get up and dance together. This is a good date idea if you are having good vibes, you can go for drinks to another bar or go for dessert. Who knows where the music will take you.
Hopefully we have inspired you with some great date ideas for breaking the ice. You can always spice up these date ideas with your own take on things, you know your date better than we do. We hope your first date goes well and you manage to land yourself a second date, if that's what you are looking for anyways. Get chatting here at BBW Bliss and see where this dating journey will take you.